A different way of boating
We want to enjoy the sea, but respecting all forms of life there is. That's why our goal is to make boating more sustainable and cleaner.
Volta is the first nautical company in Spain specialised in hybrid, electric and solar motor boats.
Clean energy. We want to reduce emissions and pollution in the oceans. We believe in renewable energies that do not generate fumes.
Smart technology. We believe in technologies that respect the environment and its resources. Our boats possess advanced energy management systems in order to efficiently capture the energy and spend it rationally.
Silence. We like to sail while listening to the sound of water. We want to reduce the noise in the sea, both for ourselves and for all those who inhabit it.
Greenline Yachts
The Slovenian shipyard is the pioneer in hybrid propulsion (HDrive) since 2009. Since 2019 it also offers EDrive - 100% electric propulsion - in its entire range from 33 to 48 feet. All Greenline boats carry solar panels as standard and offer 220V of energy on board.
Narke
The first electrojet in the world designed for serial production. Extremely silent, with a sophisticated design, it is a completely new genre in the world of jet skis. Made of carbon fibre and packed with the latest technological advances, Narke GT45 redefines the way we see jet skis.
X Shore
X Shore is the Tesla of the Seas. 100% electric boats manufactured in Sweden with a minimalist and intelligent design. They are able to reach 40 knots per hour and have a great range enabling you to navigate all day. This 2019 X Shore has presented the models Eelex 6500, Eelex 8000 and Eeltrex 8000, of 6.5 m and 8 m.
Canadian Electric Boat Company (CEBC)
The Canadian shipyard has been building electric boats since 1995. Of totally artisanal production. The boats are high quality artisanal production, at very competitive prices and do not require any mechanical maintenance. You have an interesting option at your disposition both for private boats and charter companies. CEBC offers open boats between 5 and 7 m in length with a large crew capacity.
Naviwatt
Born in French Brittany, NaviWatt offers robust and 100% electric boats for port professionals. A solution that significantly reduces the costs of fuel and maintenance of the ports, and contributes to make them cleaner and less noisy, improving the health and image of port areas.
Sun Concept
Since 2015, the Portuguese company Sun Concept has made a difference by manufacturing recreational and professional vessels with solar electric propulsion. Their last bet is CAT 12.0. A 12 m solar catamaran with unlimited range. It has capacity up to 42 people and is suitable for offshore navigation.
Torqeedo Range
We offer the most advanced electric engines on the market!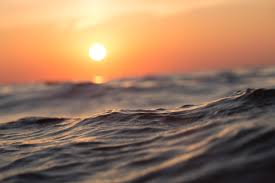 Pioneers in sustainable navigation
The history of Volta begins in 2016 thanks to Greenline Yachts, when we started the exclusive representation of the shipyard in Spain.
We saw another way of boating, which sparked our desire to promote what we call "responsible boating". This is how we began our journey in search of cleaner motor boats and alternatives to traditional gasoline propulsion.
See you at sea!